ARE YOU THE ONE TO MOVE BEYOND?
Your career at TK Elevator
Cities are growing vertically, and more and more people are moving around urban spaces and travel hubs. Life expectancy is rising, creating a need for individualized solutions to people's mobility needs. In a global workplace shaped by innovation, safety and teamwork, we are tackling one of the 21st century's greatest challenges: urban mobility. Whether it is in engineering, project management or IT, as a service technician, sales professional or technical apprentice: TK Elevator is your place to outpace your ambitions and move beyond.
TK Elevator by the numbers
countries with customer activities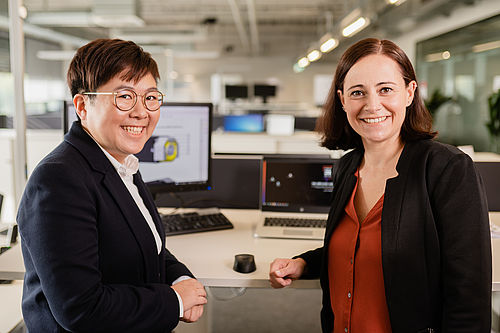 Teamwork and safety are the building blocks for a great workplace and allow us to reach extraordinary heights. Transparency, openness and mutual appreciation are the catalyst for an ambitious culture where everyone can do their best work. We are passionate, enthusiastic and love challenging the status quo.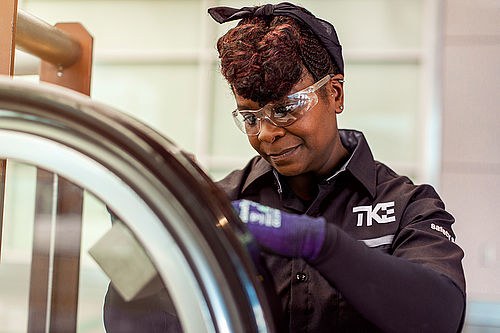 With colleagues from over 120 different nationalities, TK Elevator is truly global. We work in locally rooted communities and collaborate closely with colleagues from other cultures and markets across the world. Whether we choose to stay where we are or explore opportunities in different TK Elevator locations: We will always continue to grow – ourselves, our careers and our business.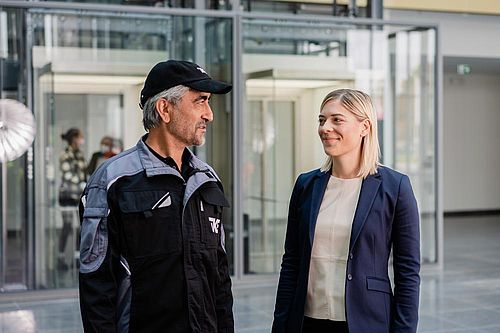 Transforming urban mobility is at the core of what we do. With a strong commitment to innovation and customer satisfaction, we invent new ways of mobility and make established solutions more effective. We are able to turn our vision into reality because we combine our expertise with passion in a fast-paced work environment full of entrepreneurial spirit every day.
Collaborative, Diverse, Global, Successful, Safe, Rewarding, Modern
Appreciative, Flexible, Reliable, Transparent, Team-oriented, Open, Multicultural
Ambitious, Customer-centric, Driven, Entrepreneurial, Fast-paced, Impactful, Innovative
Information for professionals
Information for career starters
Discover our jobs and apply today!